The Porchester Golf Society came about in the winter of 1998 after all it's founder members were either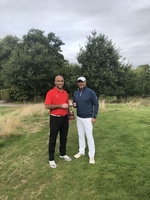 too old or too crippled to play football or cricket and as we all played golf what better way to get together for a few rounds of Golf and a few more rounds of lager!
There were seven founder members that played regularly at the same three or four courses as a group every weekend and after a few beers, and a few Diet Cokes for some, we decided to form a Society of our own.
The Society name was difficult one to decide upon; we wanted a name that emanated class, stature and establishment, and most of all one that didn't scare any courses with the thought of a bunch of Chindians hacking around their well-manicured fairways. We had all racked our brains for suitable name when most of the founder members were invited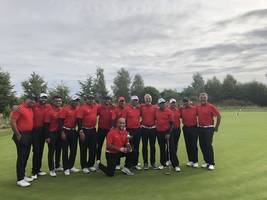 to a New Years Eve function at the Porchester Hall in Bayswater and that is how the name derived.
The main focus was to play at different courses and play more competitive golf along with winning the odd trophy for our empty mantle pieces.
Our first playing year was 1999 where we managed to scrape together 19 members and where we organised six events. The inaugural event was held at Lamerwood Golf and Country Club in Welwyn, which was won by Vinny Bulsara.
It was a successful first year that culminated at The Five Lakes Country Club in Essex. The inaugural Player of the Year was Shital Thakkar who like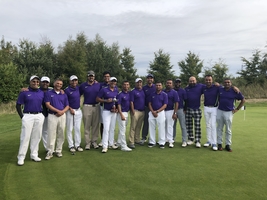 Vinny has been on a steep decline since the dizzy heights of 1999. To celebrate the successful first year of PGS a drinking session ensued which reminds me that Etan Patel and Raj Davda still owe PGS £25 for their drinks that night.
Since 1999 PGS has grown both in numbers and quality of players every year, PGS now boasts 41 members with 30 members with handicaps at 18 or less.
As PGS grows, so do the number of events and different formats. We have introduced a Matchplay Event, an Internal Ryder Cup that will be captained by the Matchplay Winner and the Player of the Year annually, and 2004 saw a midweek event for the first time; this will allow members to play at more exclusive courses that prohibit societies on Saturdays.
The society also participates in an annual Inter Society Completion which comprise of 8 societies split into 2 divisions. In 2009 we gained promotion to Division one and the members are looking forward to the 2010 event where we should be strong contenders to win.
With growth there is always a downside with the fact that the committee now have 38 opinions to deal with but this is why we, as members, select and vote for a committee to deal with these matters. We would all like to play with our closer friends and avoid playing with others, like SM who will have you DQ'd if he doesn't like you. But that is what competition is all about. We have a very friendly but competitive society thanks to ALL the members and that is the way we want to keep it.